Company history
Komasa Jyozo is a company steeped in history. Founded in 1883, it has been passed down through generations of the Komasa family, with each new leader leaving their mark on the company. However, it was the second-generation president, Kanosuke Komasa, who made a particularly significant contribution. In 1957, he pioneered the use of oak casks for aging shochu, and the industry has never been the same since.

The release of Mellowed Kozuru, the first shochu aged in oak casks, was a game-changer for the industry. It showcased the company's dedication to innovation and quality, and cemented its reputation as one of the leading shochu makers in Japan. However, despite its success, the company was facing a challenge: how to introduce shochu to a global audience.

Enter Yoshitsugu Komasa, the current and fourth-generation president of Komasa Jyozo. Armed with a master's degree in fermentation science from the Tokyo University of Agriculture and years of experience as a global salesman, he set out to find a way to make shochu more accessible to a wider audience. The solution? Whisky.
New Kid on the Block: Kanosuke Distillery
In November 2017, Kanosuke Distillery obtained their distillation license and started their distillate production in February 2018. Recently, in June 2021, they unveiled their inaugural single malt whisky. By opening the Kanosuke Distillery in 2017 and producing whisky, the company was able to "speak the same language" as whisky makers from around the world. This allowed them to stand on the same stage and appeal to a wider audience. And if customers of Kanosuke Distillery's whisky decided to give shochu a try, it was a win for the company.

The Kanosuke Distillery is not just any distillery. It boasts three pot stills of varying sizes, each with a unique shape and angle in their lyne arms. The leftmost and rightmost stills are respectively used as a wash still and spirit still, but the middle is multi-purpose, being used for both wash and spirit runs. This revolutionary approach, along with the use of worm tub condensers, sets them apart from other distilleries in the region.

Furthermore, the company is not content with just producing whisky. They want to create various distillates by changing up the distillation process itself. This ambitious goal is a testament to their dedication to innovation and quality.

In conclusion, the story of Komasa Jyozo is a tale of innovation, dedication, and perseverance. From pioneering the use of oak casks in shochu to producing whisky at the Kanosuke Distillery, the company has always been at the forefront of the industry. And with their commitment to creating new distillates and appealing to a global audience, it's clear that they have no intention of slowing down anytime soon.


"Most auspicious whisky creator in Japan, post- Chichibu"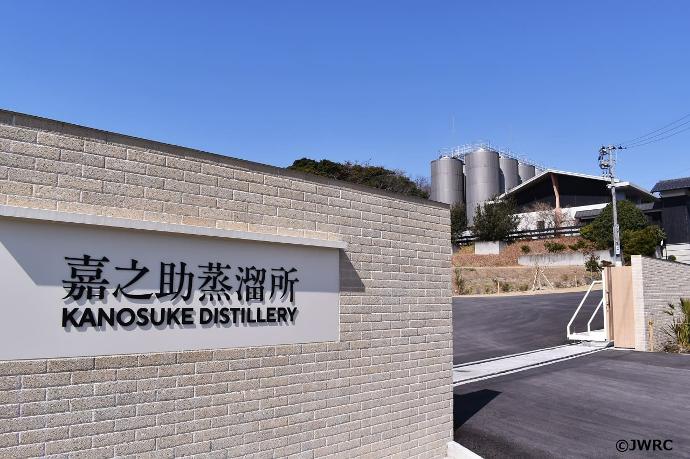 Kanosuke Distillery has several unique selling points that make it stand out from other craft whisky makers in Japan. Firstly, the distillery boasts three pot stills, offering a greater range of distillate options compared to the usual two stills found in distilleries of similar size. This versatility allows the company to experiment with different processes and techniques to create distinctive whiskies.
Another significant advantage is the distillery's location. Its proximity to the East China Sea, coupled with the temperature differentials, creates an ideal environment for whisky maturation. The influence of sea spray also adds a unique flavor profile that evolves over time.
Additionally, Kanosuke Distillery leverages its expertise in shochu production to enhance its whisky operation. For instance, the company uses recharred ex-shochu casks to mature its whiskies. Moreover, the distillery is committed to using only local ingredients and avoiding imported whisky in its products. This dedication even extends to the production of grain whisky, which the company makes using its own stainless steel shochu pot stills.
Overall, the combination of multiple pot stills, a unique location, and a focus on leveraging shochu production expertise, sets Kanosuke Distillery apart from its competitors in the craft whisky industry.
Are you a fan of Japanese whisky? If so, you might want to add Kanosuke Distillery to your radar. This promising craft distillery in Kagoshima Prefecture is making waves in the Japanese whisky scene with their unique approach and dedication to using local ingredients.

Your Dynamic Snippet will be displayed here... This message is displayed because you did not provided both a filter and a template to use.